Everyone likes something salty and crunchy to wash down with a beer.
So at bars pouring Tiger, rather than serve the familiar, we offered something with an Eastern twist.
Tarantulas, mealworms, grasshoppers, crickets and scorpions.
Awards & Recognition:

AXIS - Silver - Brand Experience & Activation

AXIS - Bronze - Ambient Outdoor

AXIS - Bronze -  Integrated Campaign Lead by Brand Experience

AXIS - Bronze - Product Design - Non Tech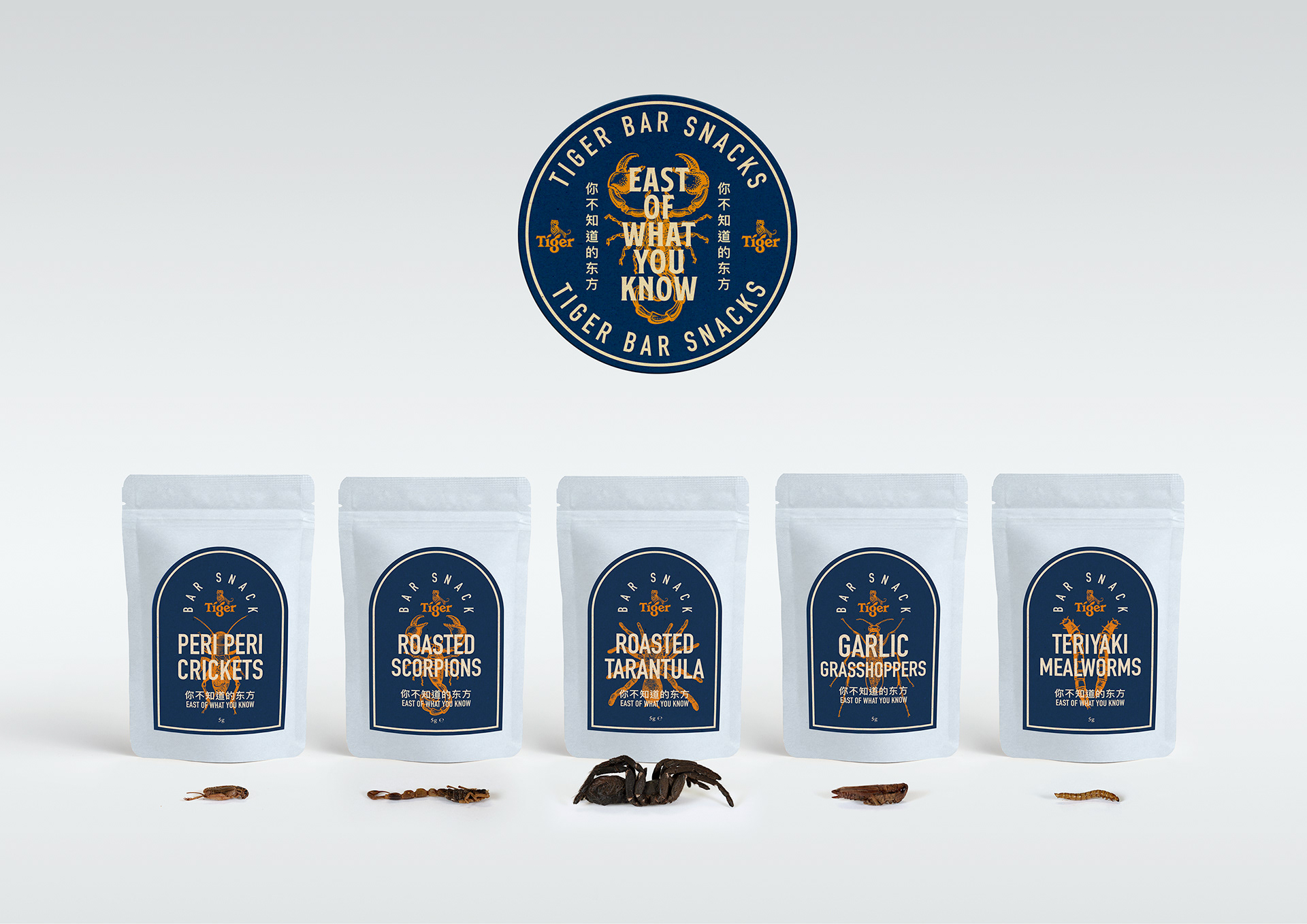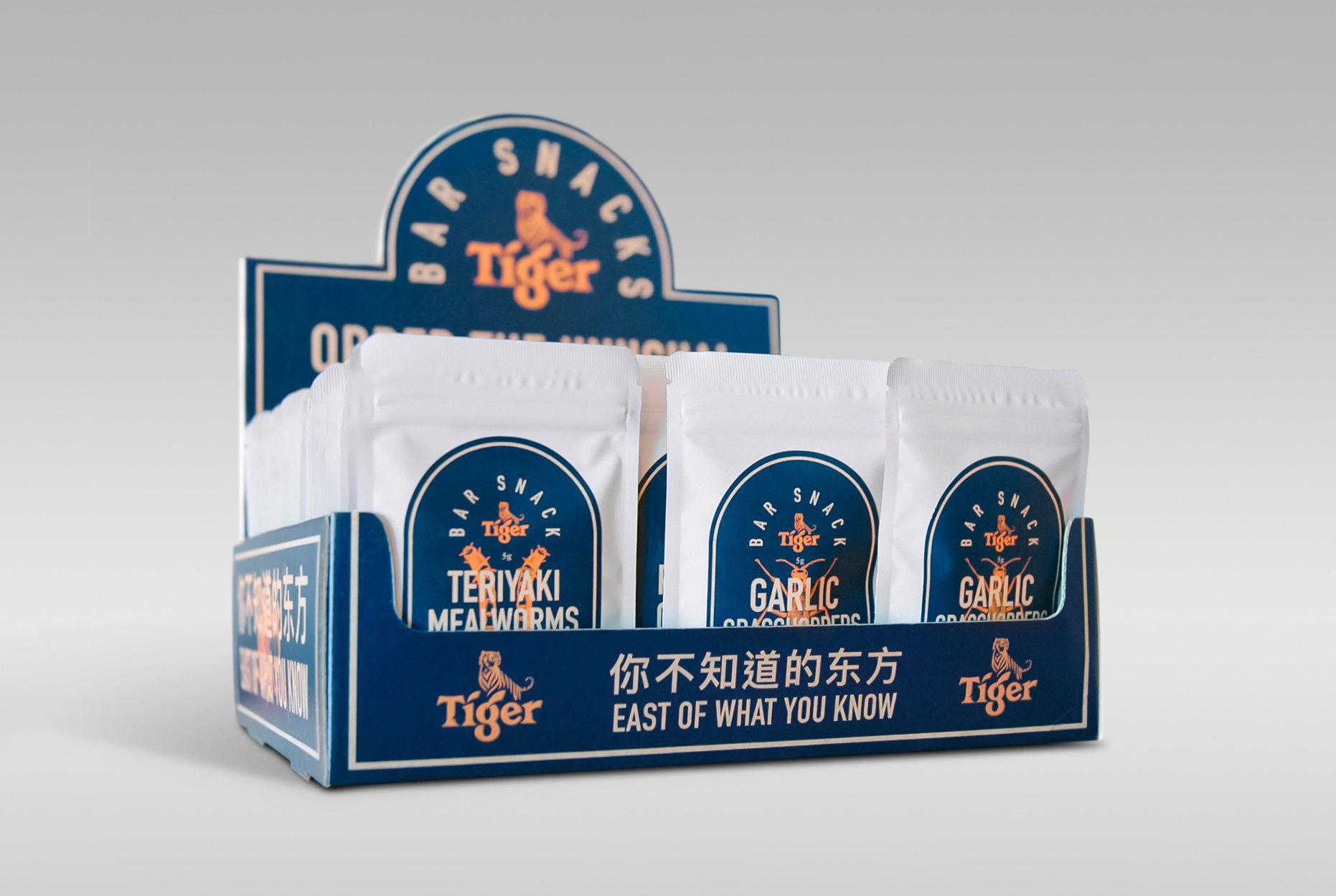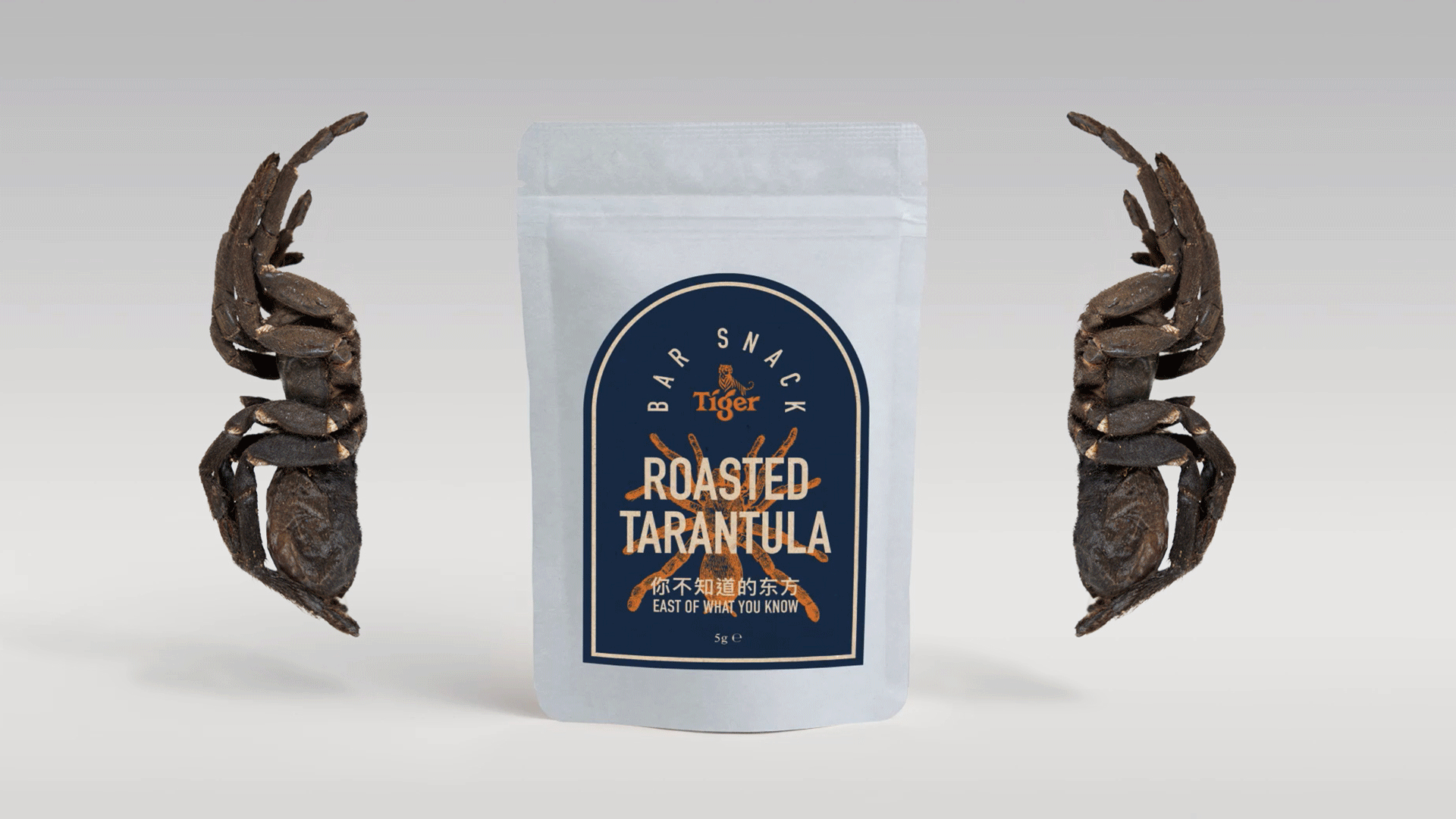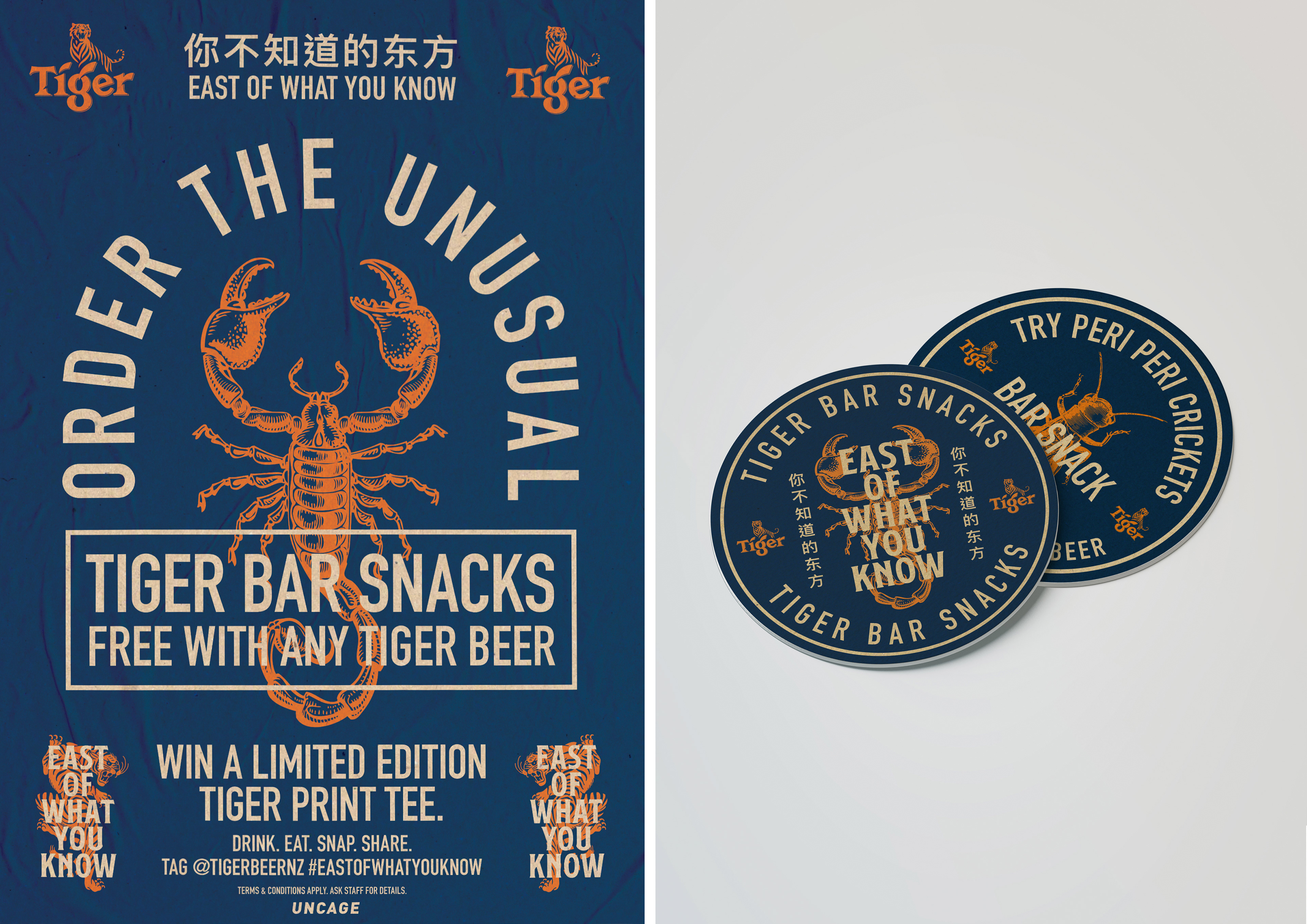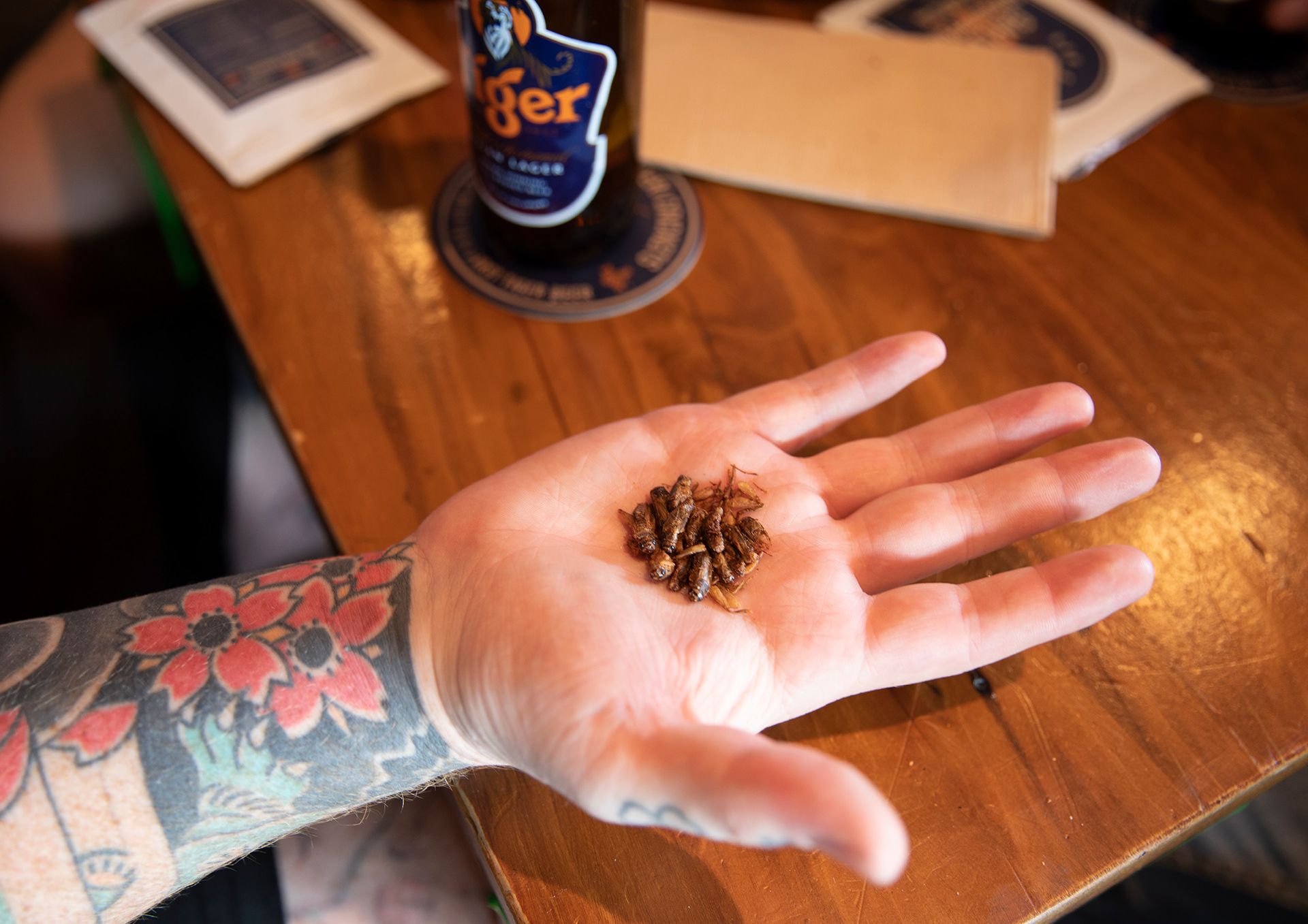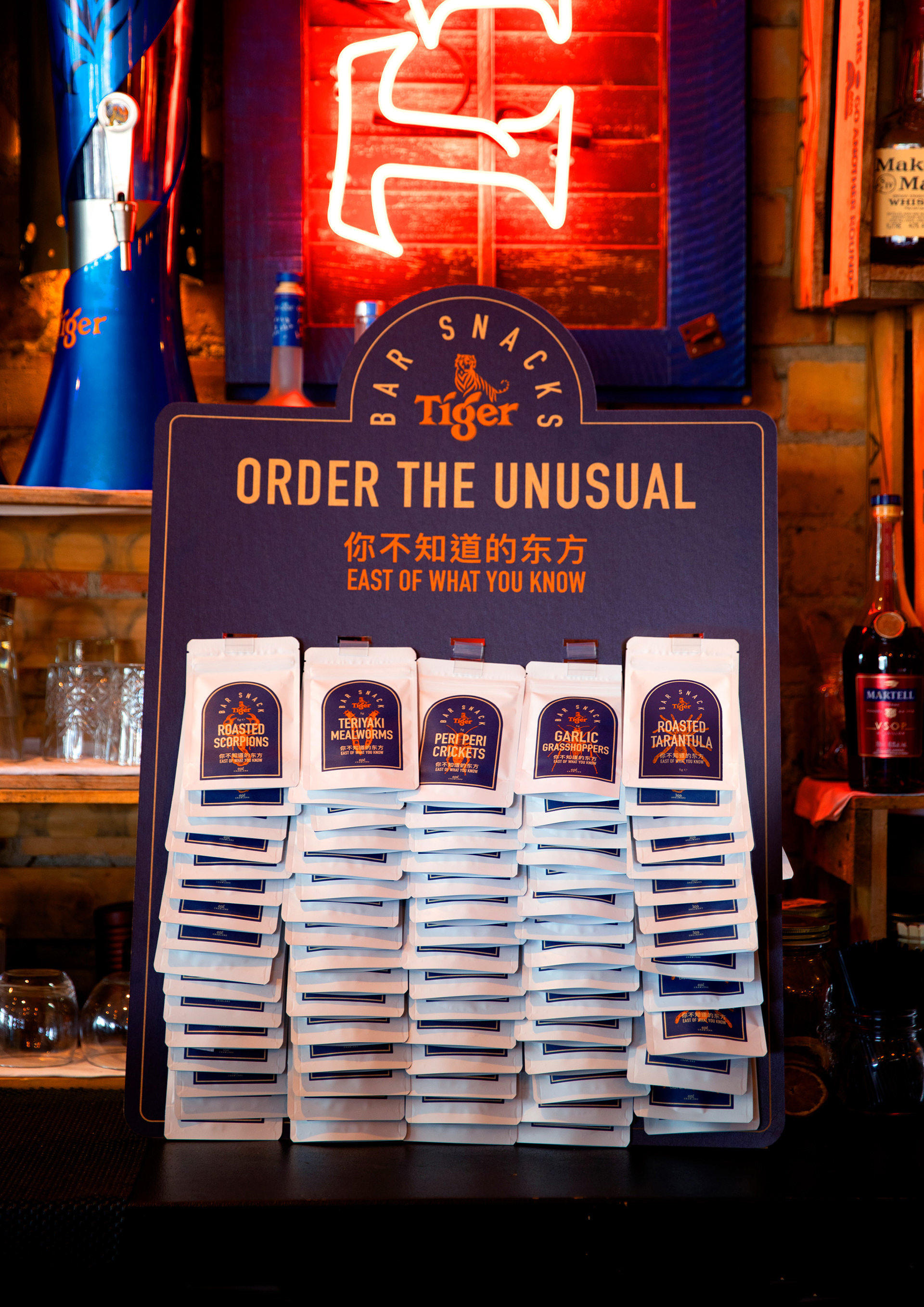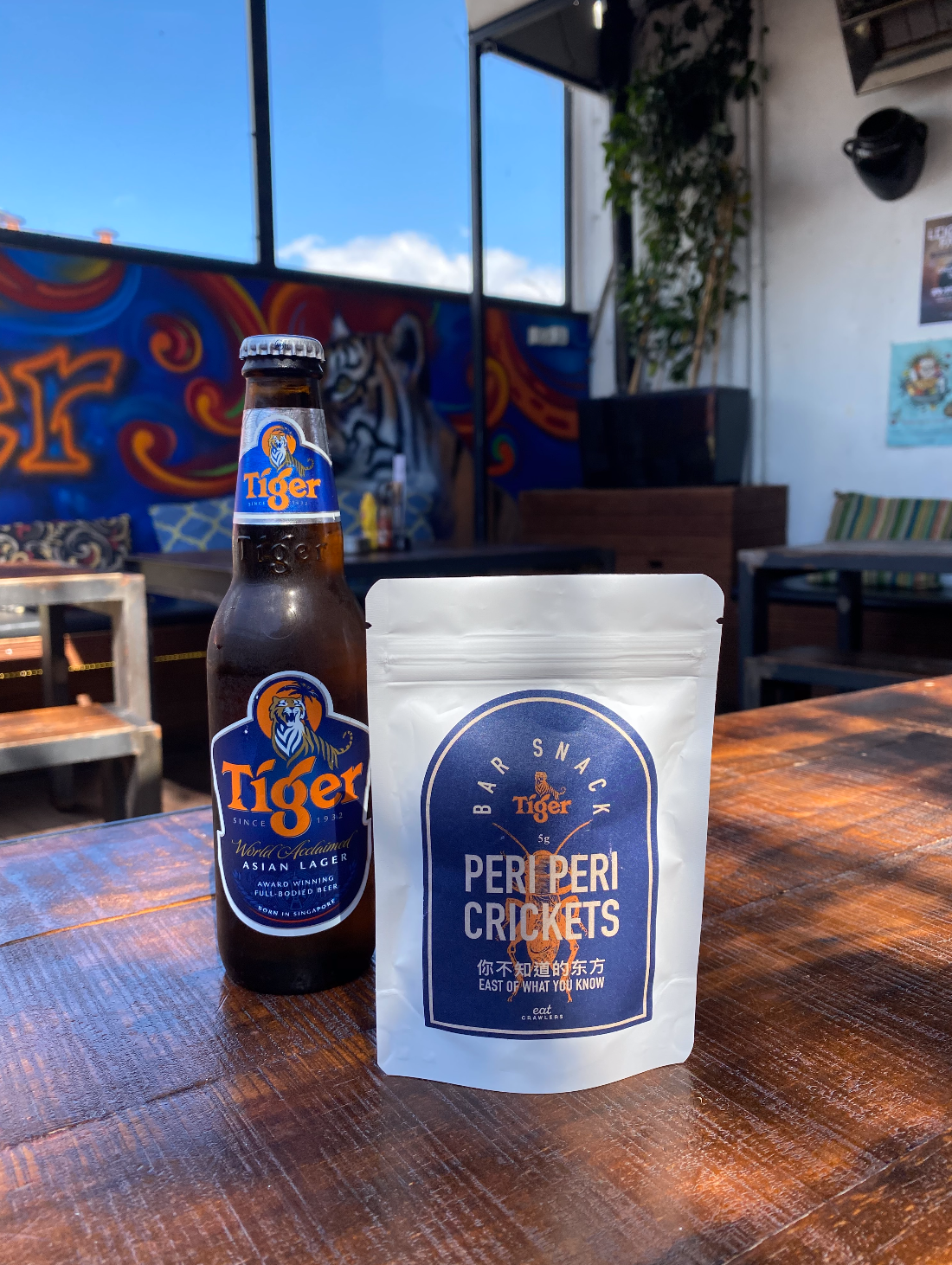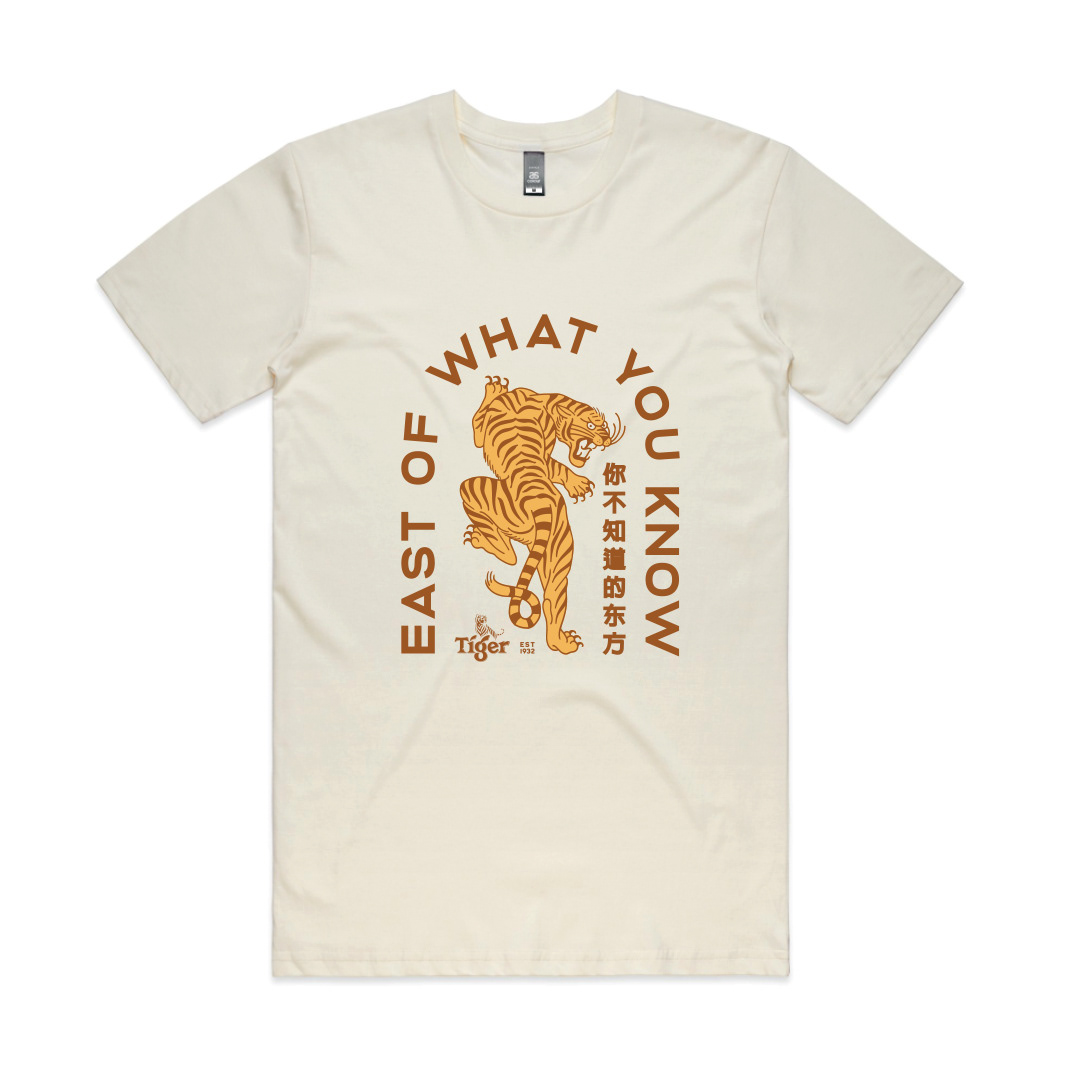 T-shirts I designed for bar staff. They were also up for grabs to customers who shared their experiences on social.
Axis Awards NZ


Silver  - Brand Experience & Activation
Bronze - Ambient Outdoor
Bronze - Integrated Campaign Lead by Brand Experience & Activation
Bronze - Product Design - Non Tech